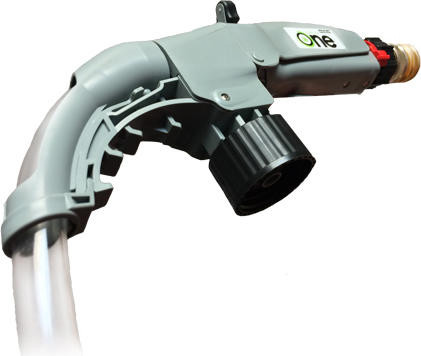 This product
is not available

with the option set selected. Please try another set of options.
If you have any questions, please contact us.

514-645-2753
DEMA Optimixx Portable Dilution System
Portable dilution system for bottles and buckets. Optimixx is used with Lalema 2L product bottles.
DESIGNAT170
Technical Specifications
Model Portable
System Dual dilution (1-4 GPM)
Color Gray
Material Plastic
Unit Converter
Detailed Description
Dilution is now portable and easier with the new 2L format
Why have a mural dilution system when you can have it always with you?
Optimixx is a portable dilution system that allows you to dilute wherever you want without having to install anything on your wall. Combined with Lalema 2L products, Optimixx is extremely compact and easy to carry.
This system provides both a low debit (1 GPM) dilution for bottles and a high debit (4 GPM) dilution for buckets. It is very easy to use: fix Optimixx on the product bottle, plug it into a water source and your portable dilution system is ready!
Why choose Optimixx?
A single dilution system for all your products
2 dilution options for mixing faster and without mistakes
Portable and ready to use with any water source
9 products in a 2L format to satisfy all your needs
Get a free Optimixx with your first purchase of six 2L products!
Click here for more information!
Technical Specifications
| | |
| --- | --- |
| Manufacturer | DEMA |
| Model | Portable |
| System | Dual dilution (1-4 GPM) |
| Color | Gray |
| Material | Plastic |