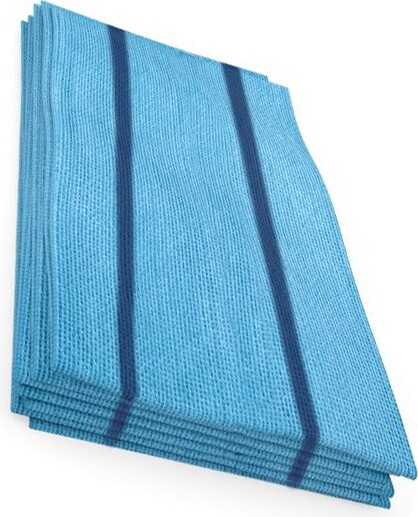 This product
is not available

with the option set selected. Please try another set of options.
If you have any questions, please contact us.

514-645-2753
Cascades W920 Food Service Wipes Tuff-Job
Antimicrobial Food Service Towels
CC00W920000
In stock
Part List

Technical Specifications
Brand Tuff-Job
Ply 1 ply
Sheets/Box 150 sheets
Color Blue
Dimensions 24" x 12"
Unit Converter
Detailed Description
Antimicrobial Food Service Wipes Tuff-Job
Tuff-Job guard antimicrobial food service towels are an ideal replacement for linen rental or cloth dish towels. Busboy antimicrobial towels are absorbent, reusable and can be used for any surface cleaning application. They are protected with an antimicrobial treatment which inhibits the growth of odor-causing bacteria and molds for the life of the towel.
Technical Specifications
| | |
| --- | --- |
| Brand | Tuff-Job |
| Ply | 1 ply |
| Sheets/Box | 150 sheets |
| Color | Blue |
| Dimensions | 24" x 12" |
| Manufacturer | Cascades |