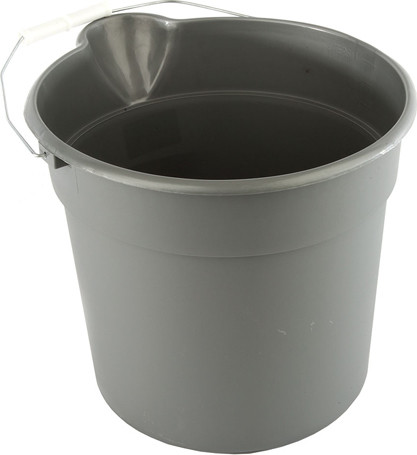 This product
is not available

with the option set selected. Please try another set of options.
If you have any questions, please contact us.

514-645-2753
10 liters plastic gray pail
AG000F80000
In stock
Part List

Technical Specifications
Detailed Description
This 10 liters plastic round pail features an easy pour spout and a steel handle with plastic grip.
Easy pour spout
Steel handle with plastic grip
Technical Specifications
| | |
| --- | --- |
| Capacity | 10 litres |
| Color | Gray |
| Manufacturer | Atlas Graham Furgale |
Related Products
Color Green
Fragrance Lime
Concentrated pH (25 °C) 2.7 - 4.3
Average dilution* 1:80
Solubility Water soluble
Specific gravity (25 °C) 0.995 - 1.015
Flammability Nonflammable
Biodegradability Readily biodegradable
Stability Stable between 10 °C and 40 °C
Storage Avoid frost and excessive heat
Manufacturer Lalema