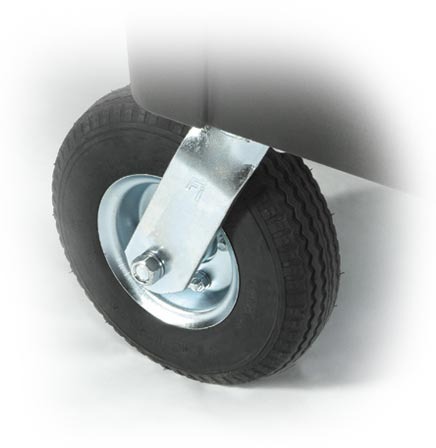 This product
is not available

with the option set selected. Please try another set of options.
If you have any questions, please contact us.

514-645-2753
Rubbermaid SPE-FG9T06L10000 16" Pneumatic Tire for Platform Truck 9T06
This pneumatic 16" Tire is designed for the platform truck 9T06 from Rubbermaid.
PR9T06L1000
In stock
Part List

Technical Specifications
Type Wheels
Diameter 16" (40.6 cm)
Feature Rigid
Material Pneumatic
Use Platform Truck
Unit Converter
Detailed Description
16" Pneumatic Wheel for 9T06 Platform Truck from Rubbermaid
Pneumatic 16" Tire for 9T06 platform truck from Rubbermaid Commercial.
Technical Specifications
| | |
| --- | --- |
| Type | Wheels |
| Diameter | 16" (40.6 cm) |
| Feature | Rigid |
| Material | Pneumatic |
| Use | Platform Truck |
| Serie | 9T06 |
| Manufacturer | Rubbermaid |
Related Products
Color Fluorescent yellow
Fragrance Lemon
Concentrated pH (25 °C) 11.7 - 14.0
Average dilution* 1:20
Solubility Water soluble
Specific gravity (25 °C) 1.005 - 1.025
Flammability Nonflammable
Stability Stable between 10 °C and 40 °C
Storage Avoid frost and excessive heat
Manufacturer Lalema