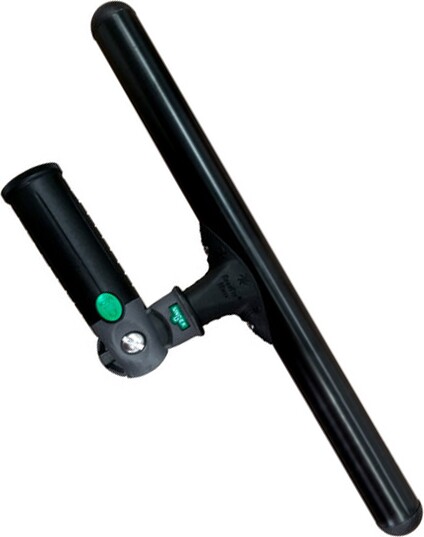 This product
is not available

with the option set selected. Please try another set of options.
If you have any questions, please contact us.

514-645-2753
Unger NI350 Aluminum T-Bar Ninja ErgoTec
T-Bar Ninja ErgoTec is a durable, and lightweight hard anodized window cleaning tool. It has an ergonomic bi-component handle with 180° swivel and lock function.
HW00NI35000
In stock
Part List
Technical Bulletin

Technical Specifications
Material Aluminum
Width 14" (35.6 cm)
Brand ErgoTec Ninja
Unit Converter
Detailed Description
Aluminum T-Bar Ninja ErgoTec
ErgoTec NINJA is a premium range of sophisticated tools, developed by experienced UNGER engineers to meet the requirements of professional window cleaners for quality and performance.
Durable, lightweight hard anodized aluminium T-Bar.
Ergonomic bi-component handle with 180° swivel and lock function
Superior performance without causing excessive strain on arms and shoulders
Fits securely to pole with Locking Cone
Technical Specifications
| | |
| --- | --- |
| Material | Aluminum |
| Width | 14" (35.6 cm) |
| Brand | ErgoTec Ninja |
| Manufacturer | Unger |