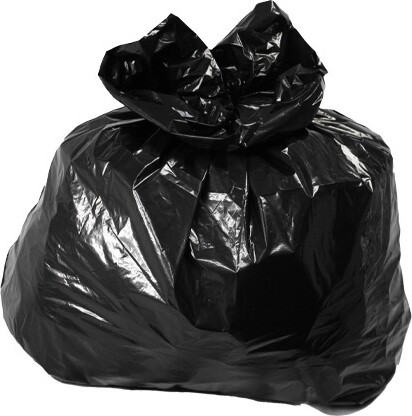 This product
is not available

with the option set selected. Please try another set of options.
If you have any questions, please contact us.

514-645-2753
Black Garbage Bags 12 x 12
Garbage bags 12" x 12" black, 1000/cs
WD012X12NOI
In stock
Part List

Technical Specifications
Bags/Box 1000 bags
Model Industrial
Format 12" x 12"
Color Black
Strength Regular
Unit Converter
Detailed Description
Garbage bags 12" x 12"
Garbage bags 12" x 12" black, 1000/cs
Technical Specifications
| | |
| --- | --- |
| Bags/Box | 1000 bags |
| Model | Industrial |
| Format | 12" x 12" |
| Color | Black |
| Strength | Regular |
Related Products
Capacity 1 gal US (3.8 L)
Finish Matte
Type Without pedal
Shape Rectangular
Opening No Lid
Liner None
Material Plastic
Manufacturer Rubbermaid
Color White
Heigth 10" (25,4 cm)
Width 8" (20.3 cm)
Depth 10" (25,4 cm)
Serie 2953
Model Vanity
Finish Matte
Liner None
Opening No Lid
Material Fiberglass
Shape Rectangular
Resistance Fire
Type Without pedal
Capacity 1,7 gal US (6,6 L)
Heigth 11" (27.9 cm)
Width 7" (17.8 cm)
Depth 9" (22.9 cm)
Serie 2540
Model Fire Wastebaskets
Manufacturer Rubbermaid