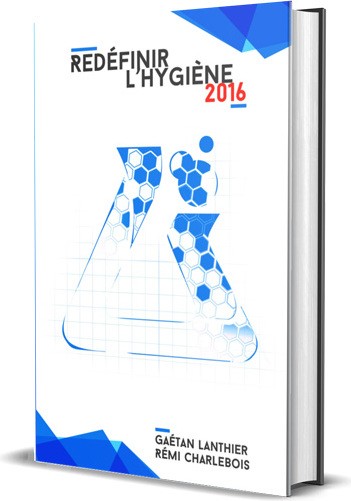 This product
is not available

with the option set selected. Please try another set of options.
If you have any questions, please contact us.

514-645-2753
Lalema ISBN 978-2-9814674-6-1 Book Redéfinir l'hygiène 2016
ISBN 978-2-9814674-6-1
This 78 page book is all about cleaning and disinfection. This is the third volume.
LMLIVRE5000
In stock
Part List

Technical Specifications
Thickness 0.25" (0.64cm)
Topic Cleaning and Disinfection
Number of pages 78
Format Soft cover book
Length 7" (17.8 cm)
Unit Converter
Detailed Description
This book is in french only
Another year has past with a lot of accomplishments. Yet another beginning with its new challenges.
We look forward to continuing what has now become a tradition and offer you our thoughts on environmental cleaning in Quebec. To redifine hygiene is also to be responsible toward the environment and the future of our industry. A future that is closer than it seems!
By sharing our knowledge, our thoughts and passions, we hope to succeed and make you succeed a little more.
This year, Lalema also celebrates its 40th anniversary. Our vision "Entreprendre en harmonie, ensemble et maintenant" includes you, dear readers.
So good happy reading and happy cleaning!
Technical Specifications
| | |
| --- | --- |
| Thickness | 0.25" (0.64cm) |
| Topic | Cleaning and Disinfection |
| Manufacturer | Lalema |
| Number of pages | 78 |
| Format | Soft cover book |
| Length | 7" (17.8 cm) |
| Width | 4" (10.2 cm) |
| Training | Book |