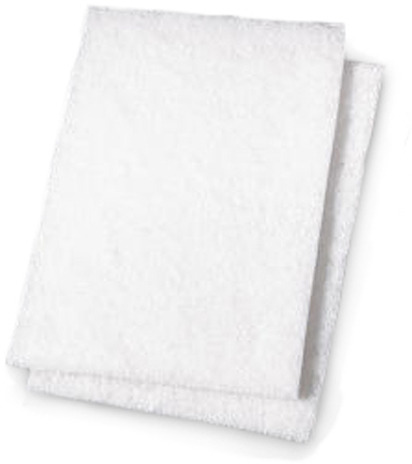 This product
is not available

with the option set selected. Please try another set of options.
If you have any questions, please contact us.

514-645-2753
3M 7100009399 Cleaning Pad Scotch-Brite 98
Scotch-Brite Light Duty Cleansing Pad 98
3M070003000
Technical Specifications
Use Cleaning
Serie 98
Dimensions 6" x 9"
Color White
Model Pad
Unit Converter
Detailed Description
Cleaning Pad Scotch-Brite 98
Stainless steel, chrome, copper, porcelain and ceramic.
Soft, non-woven fibres and mild abrasive gently, but thoroughly, clean most surfaces.
Technical Specifications
| | |
| --- | --- |
| Manufacturer | 3M |
| Use | Cleaning |
| Serie | 98 |
| Dimensions | 6" x 9" |
| Color | White |
| Model | Pad |
| Feature | Abrasive gently |