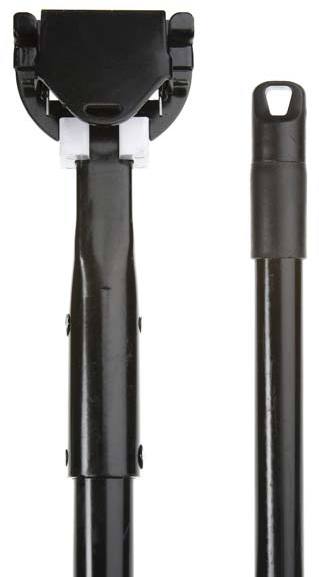 This product
is not available

with the option set selected. Please try another set of options.
If you have any questions, please contact us.

514-645-2753
Atlas Graham Furgale 14600 Clip-On Dust Mop Handle 60" for Swievel Rigid Frame
Clip-On Handle Only 60" vinyl - covered metal, designed to be combined with swievel rigid frames from Atlas Graham.
AG014600000
In stock
Part List

Technical Specifications
Frame Material Metal
Handle Material Metal
Type Clamp style head
Length 60" (152.4 cm)
Color Black
Unit Converter
Detailed Description
Clip-On Handle Only 60"
Clip-On handle is easy to attach to mop frame. Clip-On handle can be adjusted for a 360° swivel, or for rigid sweeping. To be used with rigid clip-on dust mop frames.
This swievel metal handle from Atlas Graham can be locked in place for large, unobstructed areas such as hallways or gymnasium floors.
Technical Specifications
| | |
| --- | --- |
| Frame Material | Metal |
| Handle Material | Metal |
| Type | Clamp style head |
| Length | 60" (152.4 cm) |
| Color | Black |
| Units/Pack | 5 |
| Manufacturer | Atlas Graham Furgale |