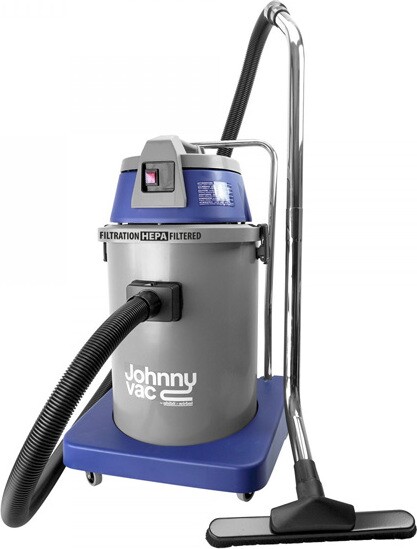 This product
is not available

with the option set selected. Please try another set of options.
If you have any questions, please contact us.

514-645-2753
Johnny Vac Commercial Vacuum JV400H - 10 gallons - 1 200 W
Commercial vacuum cleaner for dry materials JV400H
JB000400H00
In stock
Part List

Technical Specifications
Capacity 10 gal US (37,9 L)
Motor 1 200 W
Sound Level 61 dB(A)
Water Lift 96" (243.8 cm)
Weight 44 lb
Unit Converter
Detailed Description
Dry vacuum from Johnny Vac. Built with a powerful 1 200 W engine and a capacity of 10 gallons, this equipment will let you clean easily and efficiently. Easily portable and excessively silent (61 dB), the JV400H is a must in professional cleaning.
Engine: 1200 Watts
Capacity: 10 gallons
Water Lift: 96 inches
Technical Specifications
| | |
| --- | --- |
| Capacity | 10 gal US (37,9 L) |
| Manufacturer | Johnny Vac |
| Motor | 1 200 W |
| Sound Level | 61 dB(A) |
| Water Lift | 96" (243.8 cm) |
| Weight | 44 lb |
| Yield | 127 cubic feet/minute |