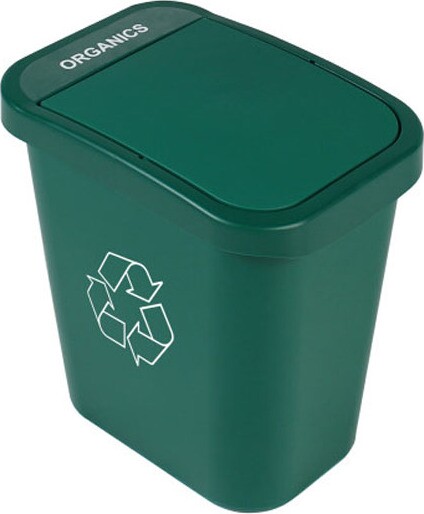 This product
is not available

with the option set selected. Please try another set of options.
If you have any questions, please contact us.

514-645-2753
Busch Systems 100872 Container for Organic (Compost) BILLI BOX
BILLI BOX is the ultimate solution for centralized office and classroom recycling, waste collection and composting. 7 and 10 gallon capacity.
BU100872000
In stock
Part List

Technical Specifications
Material High density polyethylene
Stream Type Organic
Type of Bins 1-Simple
Serie Billi Box
Unit Converter
Detailed Description
Container for Organic (Compost) BILLI BOX
Available in 7 & 10 gallon options; making it perfect for low-traffic, centralized locations
Affordably priced; making it easy to add bins in order to continually grow your program
Stocked in an array of colors with varying lid options available allowing this product to be specifically tailored to brand & program needs
Inside rounded edges eliminate build up of dirt and grime in corners
Ideal for your composting solution
| Capacity | Dimensions (H x l x L) | Weight (lbs) |
| --- | --- | --- |
| 7 gal US | 15.75" x 10.5" x 14.75" | 3.75 lbs |
| 10 gal US | 20.75" x 11.25" x 15.5" | 3.75 lbs |
Technical Specifications
| | |
| --- | --- |
| Material | High density polyethylene |
| Stream Type | Organic |
| Type of Bins | 1-Simple |
| Serie | Billi Box |
| Manufacturer | Busch Systems |