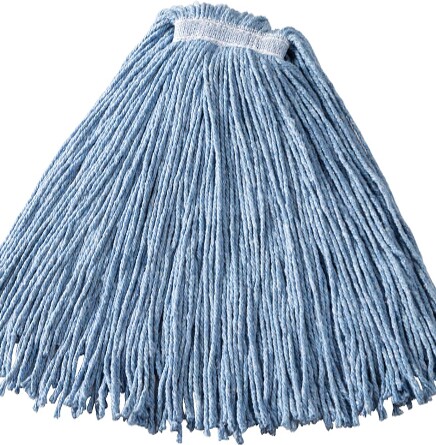 This product
is not available

with the option set selected. Please try another set of options.
If you have any questions, please contact us.

514-645-2753
Rubbermaid FGF51600BL00 Cutted-End Wet Mop Narrow Band Premium
Premium Cut-End Cotton/Rayon/Synthetic Yarn Blend Mop
RB00F516BLE
In stock
Part List

Technical Specifications
Band Narrow
Material Cotton, Rayon & Synthetic
Type Cut-end
Unit Converter
Detailed Description
Premium Cut-End Blend Mop
Cut-end, 4-ply cotton/rayon/synthetic yarn blend for good performance and durability. The headband of the mop is 1" and orange.
Technical Specifications
| | |
| --- | --- |
| Band | Narrow |
| Manufacturer | Rubbermaid |
| Material | Cotton, Rayon & Synthetic |
| Type | Cut-end |
Related Products
Color Yellow
Heigth 39.75" (101 cm)
Width 12.5" (31.8 cm)
Length 12,5" (31,8 cm)
Manufacturer Rubbermaid
Language English-French-Spanish