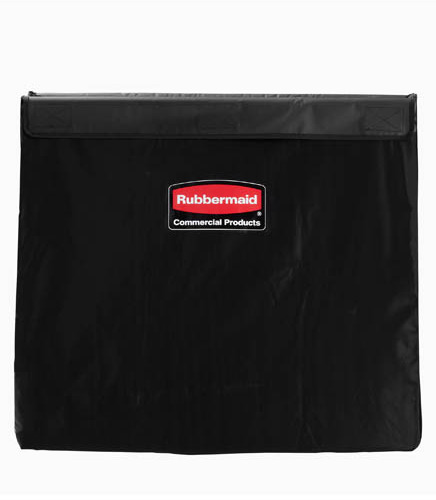 This product
is not available

with the option set selected. Please try another set of options.
If you have any questions, please contact us.

514-645-2753
Rubbermaid 1881783 Foldable Replacement Bag for Cart Executive Series X-Cart
Collapsible Executive Series X-Cart Replacement Bag
RB188178300
In stock
Part List

Technical Specifications
Capacity 220 lb (99,8 kg)
Color Black
Heigth 27.3" (69.3 cm)
Length 30,5" (77,5 cm)
Material Vinyl
Unit Converter
Detailed Description
Collapsible X-Cart Replacement Bag
Durable, easy to maneuver basket truck efficiently transports large, bulk loads, then conveniently collapses to minimize storage footprint.
Color-coded ribbons classify transport materials to prevent cross-contamination
Multi-Stream option provides the ability to easily divide and sort materials
Durable long-lasting, vinyl bag accommodates bulky loads. Discreet color disguises stains & dirt.
Easy-to-clean detachable bag
Technical Specifications
| | |
| --- | --- |
| Capacity | 220 lb (99,8 kg) |
| Color | Black |
| Heigth | 27.3" (69.3 cm) |
| Length | 30,5" (77,5 cm) |
| Manufacturer | Rubbermaid |
| Material | Vinyl |
| Serie | Executive Series |
| Width | 22.4" (56.9 cm) |