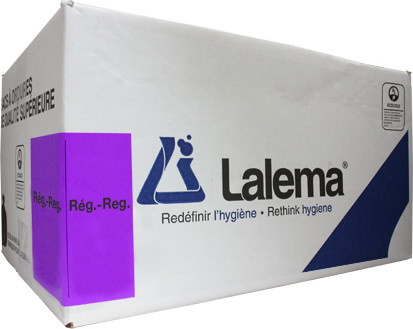 This product
is not available

with the option set selected. Please try another set of options.
If you have any questions, please contact us.

514-645-2753
Lalema Garbage Bags for Industrial Use 35 X 50 Blue Regular
200 bags/case
Garbage bags 35 X 50 EcoLogo certified, easy to open, superior quality and ideal for garbages and carts
GO046813TNT
In stock
Part List

Technical Specifications
Bags/Box 200 bags
Color Blue
Format 35" X 50"
Model Industrial
Strength Regular
Unit Converter
Detailed Description
Garbage Bags for Industrial Use 35 X 50
"Are Lalema garbage bags like other ordinary plastic bags?"
No, Lalema garbage bags are of superior quality than other ordinary plastic bags on the market. The film is thicker, which makes the garbage bags much more resistant to tearing or heavy weights.
Ultra resistant industrial garbage bags for any type of waste. Sold in boxes of 125, 150, 200, or 250 pieces, these bags can be purchased in two colors: black, and clear (transparent) and in three different strengths: regular, strong, and x-strong. The size of these garbage bags is 35 X 50 inches (approximately 89 X 125 cm), and can be used in containers of up to 50 gallons capacity (approximately 188 L).
Opening Lalema garbage bags is very easy, allowing easy positioning of the bag in its container.
Lalema garbage bags are ÉcoLogo certified, a standard that aims at minimising environmental impacts. This means that Lalema garbage bags meet regulations required by the Government of Canada toward plastic products.
In particular, the EcoLogo symbol certifies that the garbage bags and their packaging are quality products slightly harmful for the environment, during fabrication and after use. Moreover, the plastic is partially recycled, partially biodegradable, or both.
Technical Specifications
| | |
| --- | --- |
| Bags/Box | 200 bags |
| Color | Blue |
| Format | 35" X 50" |
| Model | Industrial |
| Strength | Regular |
| Manufacturer | Lalema |