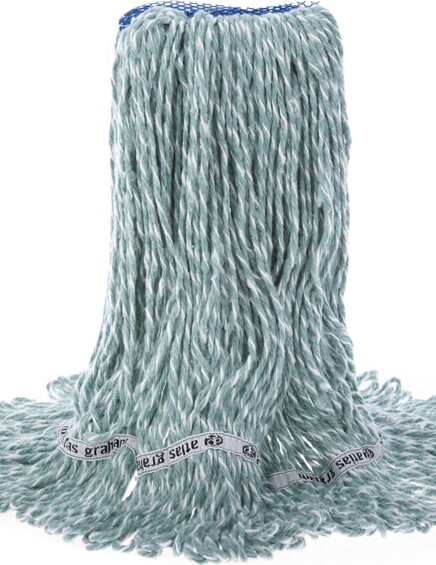 This product
is not available

with the option set selected. Please try another set of options.
If you have any questions, please contact us.

514-645-2753
Microloop Narrow Band Wet Mop
AG005005000
In stock
Part List

Technical Specifications
Band Narrow
Color Green
Material Synthetic and microfiber
Type Looped-end
Unit Converter
Detailed Description
Microloop Narrow Band Wet Mop
Microloop wet mops combine the durable construction of traditional looped-end mops with a four-ply combination of synthetic and microfibre yarns. The addition of microfibre increases the absorbency and cleaning power of the mop. The yarn's excellent tensile strength means it will last through 75 - 200 launderings depending on laundry procedures and operating environment. Use EZ-Change or Quickway handles.
Innovative Microloop yarn is a 50-50 combination of synthetic and microfibre
Microfibre cleans on a microscopic level
Excellent launderability and durability for long service life
Technical Specifications
| | |
| --- | --- |
| Band | Narrow |
| Color | Green |
| Manufacturer | Atlas Graham Furgale |
| Material | Synthetic and microfiber |
| Type | Looped-end |