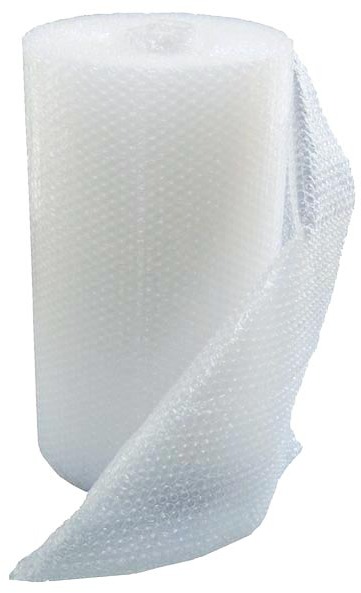 This product
is not available

with the option set selected. Please try another set of options.
If you have any questions, please contact us.

514-645-2753
Shipping Air Bubble Roll for Industrial Packaging
Shipping air bubble for big or small objects size. Bubble wrap design for industrial used.
EBPPBU51600
In stock
Part List

Technical Specifications
Material Plastic
Type Bubble
Thickness 5/16" (0.8 cm)
Dimensions 48" x 375'
Color Clear
Unit Converter
Our best suggestions
Detailed Description
Industrial Roll Shipping Air Bubble
Packaging roll made of transparent plastic. It is conceived to wrap any kinds of fragile objects: objects of small, medium, and big size. This bubble wrap is made of clear plastic and can be use to wrap all kind of breakable item. Suitable for artist canvas packaging.
Technical Specifications
| | |
| --- | --- |
| Material | Plastic |
| Type | Bubble |
| Thickness | 5/16" (0.8 cm) |
| Dimensions | 48" x 375' |
| Color | Clear |