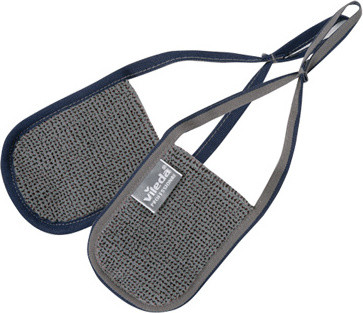 This product
is not available

with the option set selected. Please try another set of options.
If you have any questions, please contact us.

514-645-2753
Vileda Small Pad MicroPad Scrubby
MicroPad Scrubby
MR147490000
In stock
Part List

Technical Specifications
Color Grey
Heigth 1/4" (0.8 cm)
Width 3-1/4" (8.5 cm)
Length 4" (10.2 cm)
Unit Converter
Our best suggestions
Detailed Description
MicroPad Scrubby
The MicroPad Scrubby removes small scuff marks and shoe markings without scratching floors. It's easy to put on the handle and is not attached to any handle allowing the operator to use their foot when stubborn dirt is encountered.
Technical Specifications
| | |
| --- | --- |
| Color | Grey |
| Heigth | 1/4" (0.8 cm) |
| Width | 3-1/4" (8.5 cm) |
| Length | 4" (10.2 cm) |
| Manufacturer | Vileda |