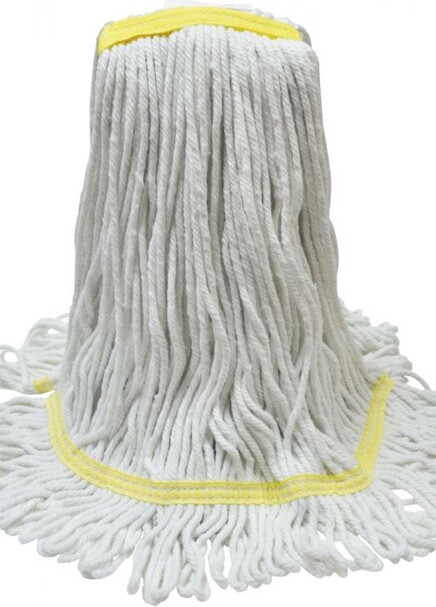 This product
is not available

with the option set selected. Please try another set of options.
If you have any questions, please contact us.

514-645-2753
Select FCFTS24V White Cotton Wet Mop Head Narrow Band
Coton wet mop head, fan-foot, narrow band, white
CATC1224000
In stock
Part List

Technical Specifications
Band Narrow
Color White
Material Cotton
Type Looped-end
Unit Converter
Detailed Description
Fan-foot wet mop head
This white mop head has a yellow narrow band. It is made of cotton. Fan-foot, this mop is designed to clean large areas.
Technical Specifications
| | |
| --- | --- |
| Band | Narrow |
| Color | White |
| Manufacturer | Select |
| Material | Cotton |
| Type | Looped-end |
Related Products
Manufacturer Rubbermaid
Width 15" (38.1 cm)
Heigth 23.5" (59.7 cm)
Depth 16,25" (41,3 cm)
Printed 2 side
Language Multi-Lingual
Serie Executive Series
Color Brown
Manufacturer Lalema
Brand Le Truc à Robert
Type Rust and limestone remover