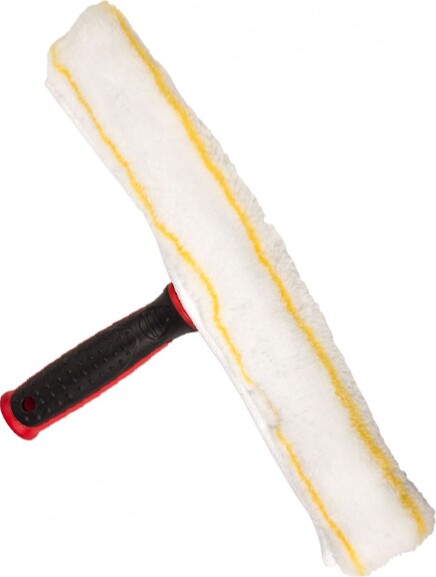 This product
is not available

with the option set selected. Please try another set of options.
If you have any questions, please contact us.

514-645-2753
Johnny Vac JS0096 Window Cleaning Kit JOHNNY VAC, 14"
Johnny Vac window cleaning kit contains a 14" strip washer and handle, allowing to effectively clean windows or any glass surface.
JBJS0096000
In stock
Part List

Technical Specifications
Length 14" (35.6 cm)
Material Plastic
Fiber Tissu
Color White and yellow
Unit Converter
Detailed Description
Window Cleaning Kit JOHNNY VAC
With this refil for strip washer and a handle it will be easy to effectively clean windows or any glass surface.

ADVANTAGES


14" solid plastic handle
Tissue replacement wetting agent
Box containing 12 items of each product totalling 24 items
Technical Specifications
| | |
| --- | --- |
| Length | 14" (35.6 cm) |
| Material | Plastic |
| Fiber | Tissu |
| Color | White and yellow |
| Manufacturer | Johnny Vac |