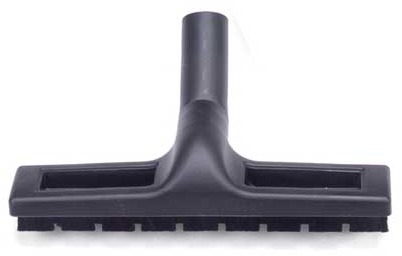 This product
is not available

with the option set selected. Please try another set of options.
If you have any questions, please contact us.

514-645-2753
Nacecare 601323 Floor & Carpet Brush Tool with Wheels 12"
All Brush Floor Nozzle with Wheels for Dry Vacuum
NA601323000
In stock
Part List

Technical Specifications
Diameter 1-1/4" (3.2 cm)
Type Floor Tool
Working Width 12" (30.5 cm)
Material Plastic
Feature on wheel
Unit Converter
Detailed Description
Carpet and floor brush nozzle with wheels
This brush head floor allows fast and easy floor and carpet cleaning.
Technical Specifications
| | |
| --- | --- |
| Diameter | 1-1/4" (3.2 cm) |
| Type | Floor Tool |
| Working Width | 12" (30.5 cm) |
| Material | Plastic |
| Feature | on wheel |
| Use | Back Pack and Dry Vacuum |
| Serie | RSV - PSP - PPR |
| Manufacturer | Nacecare |