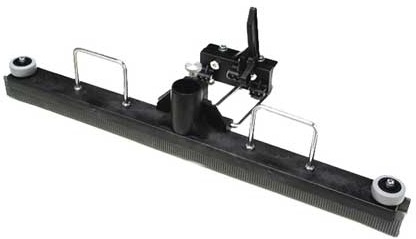 This product
is not available

with the option set selected. Please try another set of options.
If you have any questions, please contact us.

514-645-2753
Nacecare 607476 Squeegee, 29" Wide C2 for Wet Vacuum 900 Series
Front Mount Squeege Kit for Use with WV/WVD 900 Series Wet Vacuums
NA607476000
In stock
Part List

Technical Specifications
Floor Tool C2 - Double Squeege Combo Kit
Type Floor squeege
Use Wet vacuum
Diameter 1-1/4" (3.2 cm)
Working Width 29" (73.7 cm)
Unit Converter
Our best suggestions
Detailed Description
Wet Vacuum Front Mount Squeegee
This 29" squeegee tool is commonly used to clean liquid waste from spills, damage, flood, etc….
Technical Specifications
| | |
| --- | --- |
| Floor Tool | C2 - Double Squeege Combo Kit |
| Type | Floor squeege |
| Use | Wet vacuum |
| Diameter | 1-1/4" (3.2 cm) |
| Working Width | 29" (73.7 cm) |
| Serie | WV 900 - WVD 902 |
| Manufacturer | Nacecare |
Related Products
Powerful 1 200 W
Powerful Vacuum Motor 1.6 HP
Air Flow 95 CFM
Water Lift 100" ( 254 cm)
Capacity 12 gal US (45,4 L)
Power Cord Length 42' (12.8 m)
Sound Level 64 dB(A)
Weight 44 lb
Tank Construction Structural Foam
Head Construction Structural Foam
Color Blue
Vacuum Type Wet/dry vacuum
Manufacturer Nacecare