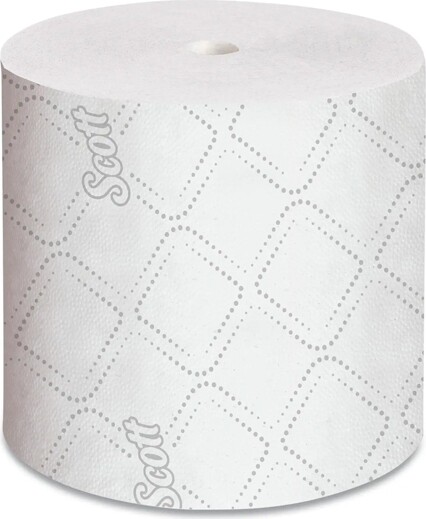 This product
is not available

with the option set selected. Please try another set of options.
If you have any questions, please contact us.

514-645-2753
Kimberly-Clark 47305 Scott Small Core High Capacity Bath Tissue
Scott small core high capacity bath tissue fits into Kimberly-Clark Professional dispensers as well as many other high-capacity dispensers, making it a versatile, adaptable solution for your restroom needs.
KC047305000
In stock
Part List

Technical Specifications
Brand Scott
Color White
Model Small core
Rolls/Case 36 rolls
Sheets/Roll 1100 sheets
Unit Converter
Detailed Description
Scott Small Core High Capacity Bath Tissue
This high capacity, small core SRB product fits into Kimberly-Clark Professional dispensers as well as many other high-capacity dispensers, making it a versatile, adaptable solution for your restroom needs. This is the longest Single Roll Bath Tissue on the market offered by Kimberly-Clark Professional and comes with the efficiency and reliability of America's most well-known washroom brand, Scott Bath Tissue. Fits with dispensers 44517, 44518, 44519
Technical Specifications
| | |
| --- | --- |
| Brand | Scott |
| Color | White |
| Model | Small core |
| Rolls/Case | 36 rolls |
| Sheets/Roll | 1100 sheets |
| Manufacturer | Kimberly-Clark |